Message From the Managing Director (CEO)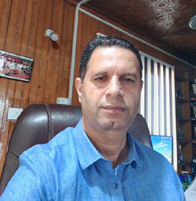 I am extremely delighted that J&K SCARD Bank has launched its own official website to provide first hand information about the Bank and the Services being provided by it for the Socio – Economic Development of Rural Farming Community. The main objective of the Bank is to strengthen the Weaker Farming Community of the State so that their standard of Living is raised by advancing Long Term Agricultural Credit in Farm and Non- Farm Sectors.
The intention of launching this website is to make awareness about the institution and its role in the development of Agriculture and Allied Sectors.
We assure you to provide better services always so that not only our objective is achieved but things of mutual interest are also taken care of.
With regards.
Mohammad Aslam Bhat
Managing Director/CEO
Mohd. Ilyas Khawaja

Message from the General Manager.